15 Best Shopify Live Chat Apps for Support and help desk
Shopify is a one-stop destination for people who are into the dropshipping business. The website is made with deep integration with both advanced and basic features.
Shopify has live chat support which helps you navigate through different aspects of the website and your website visitors.
Shopify live chat feature provides real-time support and is an e-commerce feature that presents a live chat function with a customer support process in your online store. Such features enhance customer satisfaction and customer experience.
Such customer support tool like chat for Shopify helps you to connect with eCommerce store owners on your e-commerce platforms. This way one can handle and communicate with their most valuable customers and resolve customer queries.
These live chat apps help both consumers and store owners enhance their Shopify stores.
But with dozen of options available on the website of Shopify to manage customer conversations, this article presents you with the 15 best Shopify live chat apps in 2023.
Benefits of a live chat app for Shopify
Live chat software provides different benefits like customer satisfaction and automated responses through the options available in the Shopify app store, one can receive different benefits of the option available in these live chat apps.
Some of the benefits which people can receive through these live chat software are listed below.
Minimizing Response Time: To keep hold of one's website visitors, one has to take benefit of the best customer service chat software available for their website. Hence, with the best live chat apps available over Shopify, one can easily reduce the response time and engage their potential customers through this live chat solution.
Moreover, according to customer insights about 42% of customers prefer websites that offer live chat support.
Hence, communicating with your customers according to their needs will immediately, help get hold of your online business with profits.
Conversions of Visitors to Potential Customers: Such options for free live chat help online businesses to get hold of their customers which might enhance your sales and help you with customer retention. People can use these features for their e-commerce stores for announcing ongoing offers and sales.
Moreover, with such announcements and active responses, online business visitors to Shopify store come back, again and again, to buy from your e-commerce stores.
Cater Multiple Customers: Handling an online Shopify store comes with great responsibility. There are multiple customers to manage at one time and one needs a strong customer support team. With a live chat app, one can improve their customer experience and connect with people through refined messages.
With the live chat feature available on the Shopify chat apps, one can manage multiple customer information without mixing up and answering questions efficiently.
Feedback Experience: Live chat service helps store owners collect information which helps in creating feedback through customer conversations. One can collect customer data and ultimately boost customer satisfaction with such a live chat widget installed through the Shopify live chat app store.
With such benefits involve with the Shopify live chat apps, one can receive different customer data and encourage customers to return to their online Shopify stores to purchase repeatedly.
Essential Live Chat Features for Shopify Stores
There are a few essential key features to be present in the live chat app for them to work efficiently. One should opt for some mandatory features through these live chat apps to be implemented into their Shopify store.
Some of such essential live chat feature for the Shopify store are mentioned below in the article.
Automated responses: Predefined answers provide a quick response to your multiple stores and customers. One can choose selective keywords to generate these quick responses and save time from any fuss.
Reminders: People tend to ignore the live chat widget and reminders nudge people to get quick responses.
Although, these are produced as gentle reminders in such a way one does not get annoyed by the pop-ups. Moreover, with such reminders, one does not forget to continue the conversation and receives proper information without fail.
Image & Links Support: To provide a personalized customer experience, one can provide image and link support to people to gain quick access to their desired product or information. This feature saves time and effort of people and forbids any unnecessary conversation history with relevant information.
With the best live chat app, one would be able to receive appropriate features and benefits which can be implemented in their stores with live chat capabilities and increase Shopify sales of their stores.
List of top 15 Live chat apps for Shopify
Tidio: Live Chat & Chatbots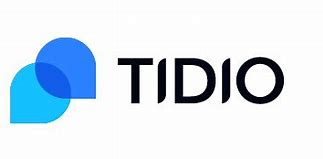 If customer satisfaction is the main priority on your Shopify app store, then opting for the Tidio live chat should be the best thing. This would help you to boost Shopify conversion rates by taking care of store visitors in real-time.
Unlike most live chat apps, Tidio offers dynamic key features and benefits to opting in through your Shopify app store. Moreover, since it allows customization, one can add or drop the features according to the need of their Shopify store.
Features
Talking about the features which the Tidio live chat app offers, one can receive several benefits for their website visitors and increase Shopify sales.
Some of the features offered to store owners are mentioned below.
Modern chat widget designs can suit the different demands of website owners and visitors
Has the ability to set up in a short time of 30 seconds
Chatbots have the capability to remain active for 24/7 support and customers can stay in touch anytime they want or need.
Option to connect with the customers through the use of third-party apps like Messenger
Monitoring the performance of your website with detailed analytics
Customer retention and reduction of cart abandonment through the Abandonment Cart Bot
Availability of multilingual support for live chat
Apart from the mentioned features, store owners can use this live chat software to creatively design their Shopify live chat app according to the demands of their consumers with the support of benefits like merging live chat and marketing automation.
Moreover, Tidio Live Chat can connect with email marketing apps GetResponse, Zendesk, Google Analytics, and Mailchimp with just a few clicks.
Pricing
People can opt for the basic features with the free plan through the free live chat options present on the chat apps for Shopify but for the advanced ones, the price might come to $49 per month depending on the key features you opt for.
Facebook Messenger Live Chat by Omega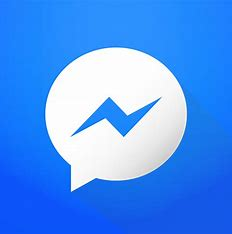 Facebook Messenger Live chat by Omega comes as chat for Shopify which serves as a small bubble hovering over your website that customers might find attractive and annoying fzzvee that works as discount apps. Website owners can install this live chat app can be installed and run through just one click.
This live chat solution mainly works as an upsell app that runs smoothly to enhance sales through your website by providing the needed support to your consumers.
Features
There are only a few features of this Shopify chat app but people can benefit easily through them. Some of the key features of this Shopify live chat app are mentioned below.
Increasing sales through the auto campaign and widgets
Ability to update the order status of customers through the use of Facebook Messenger
Notifying website visitors and cart abandoners of the offers going on and providing a reminder to revive their abandoned cart with a potential purchase through your store
Attractive popups with discount information running currently across the website while visitors enter the website of your store
Apart from such sales-based features, one can get benefit from other supporting features like setting up your working schedule, and a list of subscribers to your store with in-depth support of analytics.
Pricing
There are free key features available through this Shopify live chat app while people can also opt for different features apart from free key features which might come for a price of $4.99 per month.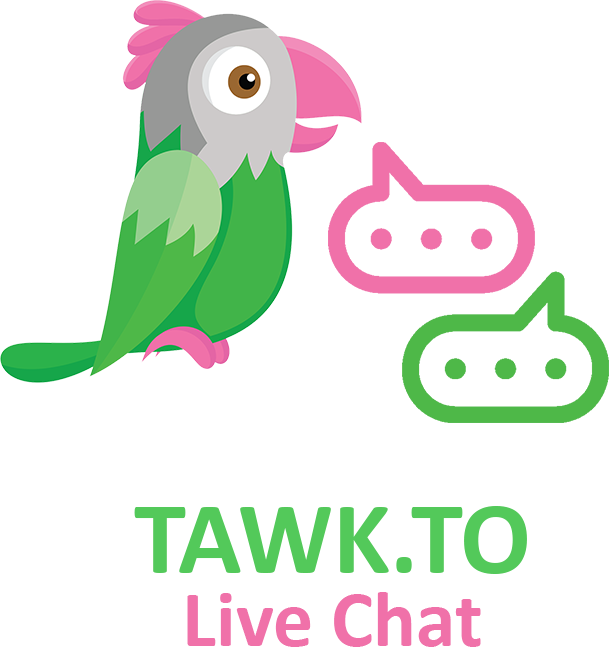 Tawk.to is one of the best live chat apps available for people with a free forever plan which can be used by both beginners and advanced Shopify store owners. It serves as a safe and secure medium of a communication channel between the owners and the consumers.
It has a deep integration system that handles all the customer information along with helping in different aspects like transactions and compatibility with different browsers like Chrome, Facebook page, Zalo, etc. Such aspects of this live chat for Shopify stores can increase interactions with customers interested in purchasing from your website.
Features
Since the app comes with free key features and a free plan, one can take up lots of benefits through proper usage of the benefits provided through this Shopify live chat app. Some of the most interactive features are provided below.
Easy to install and comes with a free plan
Presence of emojis to make correct interactions with expressions
Ability to monitor visitors daily with detailed analytics and reports
One can save unlimited conversation histories with consumers
Responsive in different browsers
Capable to work on different devices like Android and iOS
Transferring files to the live chat widget
Pricing
One does not need to worry about the price and plans to benefit from this live chat for Shopify since it comes with a free plan and one can implement the features according to the needs of their website.
Live Chat with Help Desk (by LiveChat)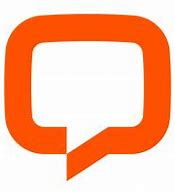 Among the best Shopify live chat apps, Help Desk by LiveChat comes as one of the most powerful ticketing system software which allows you to support tickets across multiple channels like emails, contact forms, and customer messages through different channels.
Moreover, with the ticketing system provided through this app in the Shopify app store, one can take use of easy-to-use cooperation tools with intuitive automation. The features present through this app can help you enhance the working of your customer support team and respond to consumers more efficiently.
Features
Some of the best key features provided by this help center live chat app are mentioned below.
Connecting messages through different platforms over one single place for your support team to work efficiently
Support tickets can be filtered on a priority basis. One can provide status, the priority of the message, and descriptive tags which can depict the progress you have made.
Option to opt the working of this live chat app through the option of mobile apps
Availability of Pre-made templates which speed up the working power and provide more productivity
Canned responses are available which can make you complete the conversation with just a few clicks
Pricing
One can opt for the free trial available for first-time users or can buy their application which starts at a price of $29 per month.
Zendesk Chat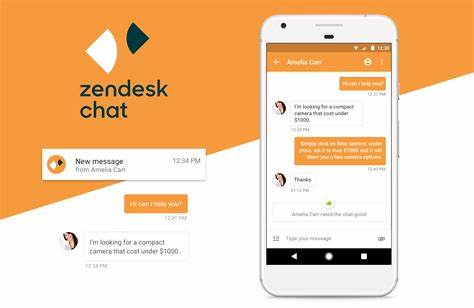 If you are a website owner looking for interactive live chatting which help in building relationships with your customers then opting for the Zendesk Chat by Zendesk is one of the best options available for the team of your customer support agents.
This chat for Shopify has the capability to store all the necessary customer information like customer data and billing or shipping addresses which helps you in eliminating going to different agents for each customer history and hence increases your efficiency.
Features
Chat with customers as and when needed according to the situation
Increases sales and enhances revenues
The operator's performance is tracked through detailed reports and analytics
Allows sharing of different GIFs, product documents, and pictures through one single live chat platform
Availability of chat ratings which might provide real feedback towards the working of your live chat apps
One can also allot different roles and tasks that different operators have to carry out
Pricing
With all the basic features this Shopify live chat has a price and planning which starts from $49 per month and people can opt for the features according to their needs.
LiveAgent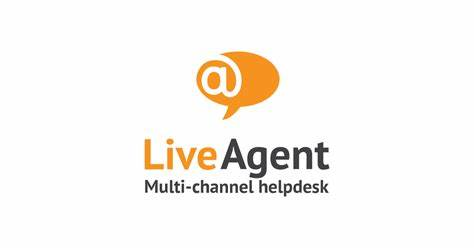 LiveAgent is another among on of the Shopify live chat apps which provides users with a multi-channel toolset that comes with more than 130 features and 200 integrations to incorporate into your website.
It has been working in the industry as the fastest implementation software and comes across as the best help desk software. LiveAgent comes as a support team without one having to take up unnecessary steps which provide direct support to customer experience.
Features
There are several benefits of this live chat that people can get used to. Some of the best features which are available are given below.
Helps in increasing revenue since it provides the fastest and most active chat widget
Connect with customers for emergency phone calls with better resolutions directly through the call centers
One can have unlimited call recordings and agent availability management
The ticketing system runs smoothly since it collaborates with different channels and brings information to one place
Can accommodate social media integrations such that customers can connect back with your service
Pricing
Apart from the free plan, people can opt for the service for this Shopify live chat starting from the price of $9 per agent. Unlike other live chat apps, this Shopify live chat app comes with pricing based on the number of agents rather than pricing depending on the time basis.
WhatsApp Chat: Live Chat by PxApps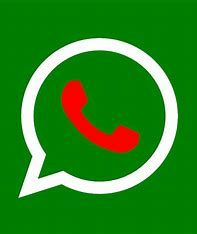 This WhatsApp Chat option comes with a quick setup and caters to the needs of customers in a quick span of time. One can receive different latest themes of live chats to integrate into their online business to attract customers.
Features
Some of the interactive features available through the WhatsApp Chat for Shopify are provided below which can be opted for by store owners as and when required.
Pre-configured CTA buttons
Different templates for messaging
Personalize according to the needs of your store
Installed in one click and no need for coding to support the app
Pricing
Talking about the price and plans, one can opt for their free forever plan which comes with defined features to use, or else one can get their unlimited plan for a price of $2,95 per month.
Gorgias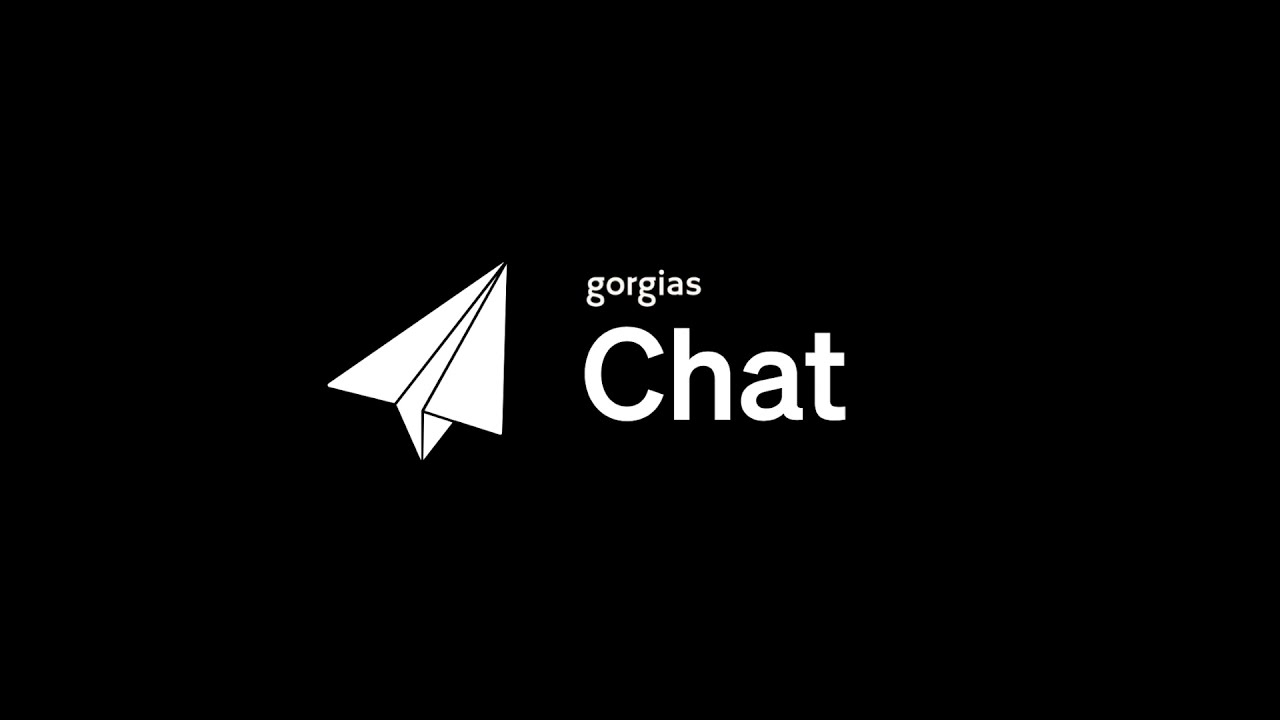 Gorgias chat comes as a one-stop platform for different resolutions like customer support experience, optimizing the performance of the team, and increasing sales at the same time. One can consider connecting with the customers in a real-time.
Business owners can launch different campaigns through the support of Gorgias Chat which can ultimately lead to building connections with customers.
Moreover, one can launch such campaigns depending on the page the visitor is upon and generate a targeted message to enhance your consumer base.
Features
Gorgias Chat is one of the most interactive live chat options present for Shopify e-commerce stores to incorporate and use for their customers. Some of the features that can be accessed through their app are mentioned below.
Omnichannel support
Allows saving of conversation histories with different customers
Availability of pre-defined templates for quick responses
Chat invitation triggers are available to pop up on certain selected pages
Pricing
With such defined features and benefits, the Gorgias Chat option for Shopify stores comes for a price of $50 per month.
Jivo Chat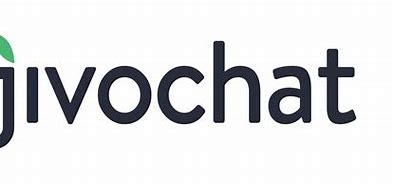 If you are a business owner who is looking for methods to interact with its customers, then Jivochat lives chat might come as a resolution to your need.
Their app works as an omnichannel and one-stop platform that has the capability to connect with customers through live chat, phone, and email.
Jivo Chat has the capability to connect with different CRMs which can make a follow-up with the live chats made on your platform. Such capabilities of a live chat platform can make you connect with potential customers easily.
Features
Noticing the different features of Jivochat live chat, one can have different benefits. Some of such benefits are listed below in the article.
One can track different website visitors and try to connect with them
Faster response time with automated or canned responses
Allowance to transfer chats to different available agents
Support to connect with a Facebook page and connects through Messenger as well
Pricing
Considering the features available to business owners through Jivo Chat, one can receive all these accessibilities for a price of $19 per month.
Shopify Inbox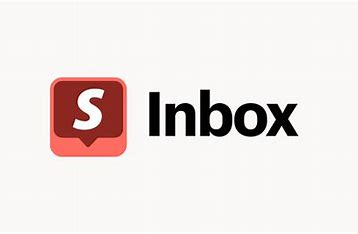 Shopify Inbox is a live chat software that comes through the company of Shopify itself. Their chatting software claims to turn browsers or window shoppers into actual customers.
One can easily manage different aspects of their store like conversations with customers, creation of automated responses, and different insights to the customers coming on to your store for buying.
Features
There are a few features that can be accessed through the platform Shopify Inbox. Some of such features are mentioned below.
One can receive insights into what the customer might be interested in buying while you make interaction with them through your live chat system
This live chat system allows sending of discount codes to customers who try interacting through the live chat system which in turn makes them a loyal customer
Some of the other features include providing quick replies to potential customers and providing immediate order status to customers who are looking for knowledge regarding their packages.
Pricing
The basic cost of integrating the Shopify inbox into your stores might come to $18.26 per month. One can upgrade the plans and pricing according to their use further in the future which might change its price.
Richpanel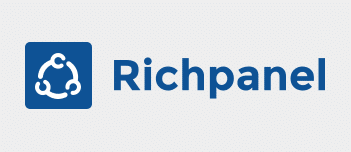 Richpanel is a customer support helpdesk that comes with a live chat option too. It works as a platform to streamline the process scattered over different platforms and collaborate all the information through customers in one single place.
The three pain points Richpanel live chat integrates into its working are an omnichannel helpdesk and ticketing system, self-service of e-commerce stores along with modern solutions to messaging and live chat.
Features
Some features which make this app an interesting software to work with are mentioned below in the article.
Managing a huge customer base with one inbox
Allowance to integrate different other software like WooCommerce
Eliminates repetitive contacts by managing a rich database
Availability of power tools to resolve customer issues immediately
Provides in-depth analytics along with KPIs to manage the working of your store
Pricing
Talking about the cost of the app, it comes to about $100 per month but has no restrictions on aspects like adding agents or devices.
Chatalyst
product summary
Features
Pricing
eDesk: Live Chat & AI Helpdesk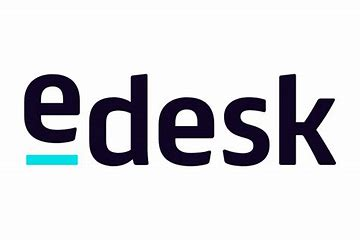 As the name suggests, the eDesk app comes with live chat support along with the capability to work as an eDesk. It allows owners to bring out real-time engagement offers with customers and helps in bringing out a positive shopping experience through the live chat option.
Store owners can personalize the working and aesthetics of this live chat platform according to the need of their website and the wishes of their customers. Moreover, people can also keep a track of the conversations made with consumers and bring out the experience they want.
Features
Some of the best features people can opt for through the use of this live chat solution are mentioned below.
Availability of chat templates along with snippets that provide quick responses
To enhance customer involvement, there are trigger popups that grab the attention of customers
Comes with a built-in autoresponder which provides resolving of queries faster
Induced notification for important chats
Pricing
With several features and a solid customer support team for Shopify store owners, the app comes for a price of $59 per month.
Facebook Chat Box by Autoketing

The company of Autoketing powered the Facebook Chat Box which works as a live chat box that communicates with users through the use of Facebook messenger. This live chat solution comes as a method to integrate several different features while connecting with an audience throughout the world.
It takes only a few minutes to set up properly and provides you with a huge customer base since Facebook messenger is widely used by people throughout the world. In such a way one can drive huge sales and profits while building a close relationship with customers and owners at the same time.
Features
With the dynamic nature of Facebook Chat Box by Autoketing, one can expect it to come with detailed features as well. Some of the best features available for store owners to opt from are listed below.
Connection with a huge customer base from different locations
Supports customer experience at any point of the day
Automatic setup and comes with a complete responsive display
Pricing
With different features available through this platform, one would be glad to know that their plans with different features come as free of cost and people can opt for them as and when wanted.
Formilla Live Chat

Formilla is a one-stop platform that integrates live chats, sms marketing app, and emails with in-app messaging. Moreover, if you are a beginner then you should opt for this live chat since their website has an intuitive design that becomes compatible with every user.
People can avail of both free and premium features to your Shopify store along with a live chat extension that allows sharing of different media files like email messaging. Moreover, this live chat app has the capability to enhance sales and customer satisfaction.
Features
Formilla comes with several benefits and features that store owners can opt for while trying to build links with their customers. Some of the features available for use are provided below in the article.
One can support the helping bots to deliver the right information to customers around the clock
Formilla allows you to customize different aspects of the Shopify live chat apps such as aspects like chat button, pre-chat forms, and widgets
People can also get support through features like the availability of file sharing, email messaging, and desktop notifications
Allows connecting with international customers and supports the use of different languages
Pushing of notification whenever a customer has made an inquiry or dropped a message
Pricing
With the key features available on the app of Formilla, the price and plans come at $17.49 per month. Although, first-time users can opt for their 14-day free plan trial before purchasing their live chat platform.
Which is the best live chat Shopify App?
With different options available for business owners to integrate live chat features on their websites, we have made your work easier by providing you with the best possible live chat options present throughout the internet.
One can easily analyze the needs of their business and can incorporate these options to help their business grow and enhance every step of the way.
FAQ's
Is Shopify chat free?
There are several options for Shopify chat, some of these options might not put a burden on your pocket but would provide only a limited number of feature while other apps might come for a price and would provide you with different benefits through their platform.
How do I talk to live customers on Shopify?
By the integration of the above-mentioned applications, one would be able to connect with customers through the feature of live chat.
What is the best chatbot for Shopify?
There are several options for implementing the best chatbot for Shopify. Although, one can give read the article above and can find the best chatbot for their website with different features that one might want to opt for on their online store.
How do I create a chatbot in Shopify?
One simply has to buy a live chat software available on the Shopify stores through which people would be able to create chatbots according to the needs of their website. The above-mentioned apps have the features to incorporate a chatbot into your website.
Influence. Engage.
Convert
Boost your website conversions with social proof and FOMO marketing strategy
Try For Free