Top 10 WordPress Social Media Plugins for 2023
We are aware of the dominance created by the internet all around the world for the last two decades. The internet has made everything available to us within a few clicks.
We can rely on the internet for anything as it is a store of information. With the help of the internet, it has become easier to share and gain information.
This information can be in the form of audio, video, or text. Content in the form of text is called either an article or a blog.
There are various types of platforms to share information with the rest of the world. There are multiple online services like different social media networks, blogs, and websites available where information can be shared and read.
Online services like a social media platform and personal blogs are considered appropriate and convenient to share content.
As social media networks and blogging websites make it easy to search and post content. Usually, the free version of these websites or social media platforms is available to use.
So, you can post and consume content on these platforms without spending any money. Hence, many people have started content creation to earn extra income.
Wordpress site is one of the most popular and oldest blogging services to post written form of content.
People use this website due to its unique and multiple features that make it easier to function. It also pays bloggers for posting content on their websites.
What Is A Wordpress Plugin?
A plugin is an additional software used in wordpress to introduce new features. As the name suggests, it means to 'plug in' other features on wordpress. These features could include social media icons, social media networks, advertisements, brand content, etc.
Wordpress plugins help blog owners to add multiple features to their blogs for enhancing and promoting them. These features can work as keywords for your blog and can improve the results of your blog on google analytics.
With the help of these wordpress plugins, you can add many different kinds of functions along with the existing ones. Along with blogging, multiple plugins for wordpress have been introduced so bloggers can make good use of it.
You can use these plugins for wordpress to customize or add any features on the wordpress site. Social warfare is also a wordpress plugin and is very easy to use. As you just have to search and add images according to your wants.
These wordpress plugins are very useful to customize the SEO, display of content, and content details. For example, you can display social share counts, view counts, etc.
So, once you attach social media plugins for wordpress, all your content from other social media platforms is displayed on your website or blog. This helps both your social media networks and blog to grow simultaneously.
How to use social media to encourage wordpress site visitors?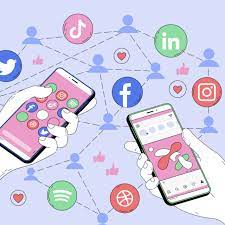 Only having a blog on wordpress is not enough as you need a platform to promote your work. Multiple social media networks or sites can be used to do so as it is one of the leading online platforms right now.
While publishing any form of content, you must always take care of its constant growth. Once your blog or social media networks or sites stop growing, your content does not reach its target audience.
Hence your views, likes, display share counts, and followers get stuck on the same numbers. Repetitive content is the major reason for fewer views and shares.
Hence, you need to be innovative and informative in your content creation or writing. Less promotion and marketing can also result in lesser growth of your blog.
Social media is the most appropriate platform to advertise or promote your content. Promoting your blogs from worpdress on social media networks helps to increase their view and share counts.
This helps your blog to reach its target audience easily. You can share the link of your blog on your social media networks so all your followers can easily find it.
If you share the link, it becomes easier for your viewers to access your blog and even they can forward the same link ahead. So, wordpress always encourages its bloggers to attach their wordpress social media plugins to their blogs.
This helps your content to grow across all the social media platforms along with wordpress. Hence wordpress social media plugin is really important for the reach of your blog.
Why should you add a Social Media Plugin to WordPress Site?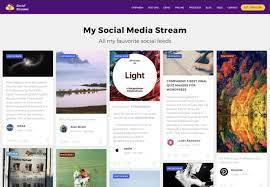 We all are aware of the fact that wordpress social media plugins can be customized according to our needs. Various features and functions can be added, removed, or customized with the help of this software.
By using this social media plugin wp software, you can create a wordpress dashboard or floating sidebar on your blog. Then you can add social media plugins in the form of social media icons for your viewers to refer to your social media.
You can create or customize the social media icons of your social media accounts by direct linking them to your social media plugins for wordpress.
You can add these social media icons on a floating sidebar so it does not take up a lot of space on your blog. This way all the viewers from your blog can directly jump to your social media feeds or social media profiles.
It will help your social media profiles to grow rapidly and you can earn money from all the sites. People can scroll through your social media accounts and find your old posts to understand your content type.
Sometimes, viewers can relate to your old posts on social media too which can also increase your audience.
Social media plugins for wordpress are also important in the sense of SEO. You can add your contact information or create online stores to sell your merchandise on the blog.
Hence many website owners add social media plugins or social media icon widgets to their blogs. It also helps to increase the speed of your site and remove the website traffic.
Social media plugins for wordpress help your viewers to directly contact you once you mention your email address. You can add it on the wordpress dashboard or the floating sidebar.
Social media plugins for wordpress can also help different brands to find your social media profiles easily. So they can directly contact you for the creation of brand content or promotion of their products.
How to add a wordpress social media plugin?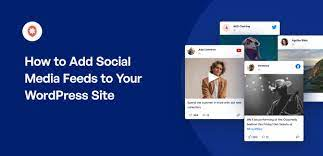 It is very simple to add social media plugins for wordpress on your computers or mobile devices. You will require just a few minutes to create a single social media plugin on your mobile devices.
Best social media plugins for wordpress are available on different websites including social icons widget.
So you can take inspiration from these websites to create your own social icons widget. Many website owners directly copy the best wordpress plugins from other websites.
The process of adding widget social media plugins for wordpress-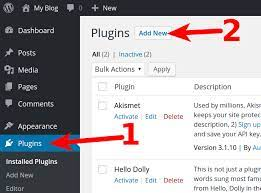 1) Open the website-
Go to the wordpress website and log into your wordpress dashboard.
2) Select plugins-
Click on the plugin options on your dashboard and select the add new button.
3) Enter search-
Click on the search box and enter 'social media widget'. Hit the search button.
4) Download list-
A list consisting of social media widgets will appear on the screen. You need to click on the install button.
5) Activate plugin-
Once your social media plugins for wordpress are installed, you can click on the activate option.
6) CustomiZe-
As you activate the social media plugins for wordpress, you can customize them according to your need.
Once you complete the entire process, all your social sharing icons will have an automatic pop up on your dashboard.
Along with widget social media plugins for wordpress, you can also add social media share buttons. These buttons help to display your e-commerce details and share counts of your social platforms.
As many people or customers of small e-commerce businesses use social media. The social media share buttons help to promote your social platforms and online business without any paid promotions.
How to add social media networks and share buttons for wordpress?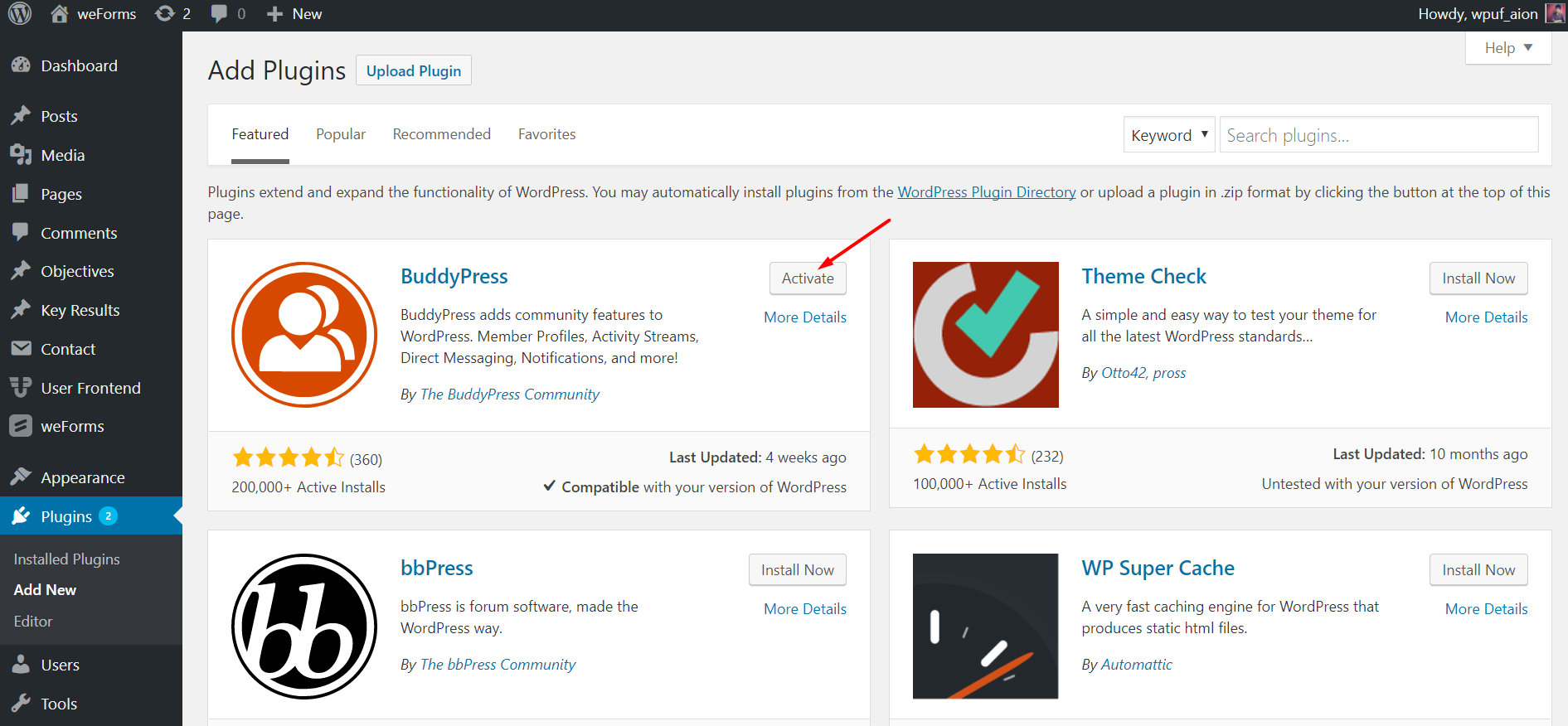 The procedure of adding worpdress social sharing plugins is very simple and similar to the process mentioned above.
1) Visit the website-
Go to the official wordpress website and log into your blog or dashboard.
2) Go to settings-
Open the settings option and click on appearance. Then click on the widget option. It is already available on your dashboard if you have added wordpress social media plugin.
3) Find the widget-
In the widget option, search for social media widgets. You can drag the social icons widget to the section you want to display it. This can be done by using the drag and drop editor too.
4) Multiple social networks-
Once the social icons widget is displayed in the section, you can click on one of the multiple social networks link.
5) Link social media-
Once you click the social networks link, you will find multiple areas to fill in the URLs of your social media networks. You can enter as many URLs of social media as you want and click on the save button.
6) Social media icons-
As you enter the URLs, the social media sharing buttons will appear on your dashboard in the form of social media icons.
Once you add these social media sharing buttons, they are easily visible to all the visitors to your website. These are very easy social share buttons to add as your wordpress social media plugin.
You can add the links of your hashtag feeds, custom facebook feed, social media posts, social feeds, instagram feed, etc as your social media sharing buttons.
Popular social media plugins are available on the internet to take some reference. Many of these avaialable social sharing plugins are free plugin supports.
So, you don't need to worry about paying any money or buying a regular subscription for them. But some advanced social sharing plugin supports can be acquired by making a payment.
What to Look for in a WordPress Social Media Plugin WP?
The most important and difficult part about adding a wordpress social media plugin is choosing the right social sharing plugins.
All website owners need to learn how to find the best social media plugin for their blogs. There are multiple ways of finding the best wordpress plugins on the internet.
You can use any given method to choose the social feeds plugin or easy social share buttons for your blog.
The best way to find the most appropriate plugins for wordpress is through google analytics integration.
1) Reviews of wordpress social media plugins-
Reviews given by previous users of the social media plugin are the best way to decide on adding any particular social sharing plugin.
These reviews are usually honest and on the spot except for a few ones. Hence, one should not go through each review posted.
You can make your decision based on the highest-rated review. This will save a lot of time and you will be able to add the social sharing plugin.
If the same type of complaint is posted by multiple reviewers then you must keep that in mind while choosing your wordpress plugin. Never add a wordpress plugin with the most negative reviews or no reviews at all.
2) Documentation of wordpress social media plugins-
All the wordpress social sharing plugins are supported by an online convention for active documentation. If this forum is active from time to time then it is considered a green flag.
So you can go ahead with those wordpress social sharing plugins. But if you don't observe any active sessions on those forums then the software developer could be ignoring them.
Hence, any social media traffic is not being resolved. So there is no point in adding these wordpress social sharing plugins.
Though some developers prefer to work on the forums outside the wordpress website as it is comparatively easier. But if you don't find any regular documentation then you must proceed at your own risk.
3) Ratings of wordpress social media plugins-
The first thing one should do before adding wordpress social media plugins is to check its average user rating. If the user rating is high, it means a lot of other bloggers and website owners are using the same social sharing icons.
The ratings are given one to five stars for each social media feeds plugin. With one star being low ratings and five stars being the best ratings. These ratings are displayed on every wordpress social sharing plugin page.
Many advisors reccommend adding the best wordpress plugins with the most star ratings instead of the lesser ones. The lower ratings could be harmful to your device as they might create website traffic.
4) Downloads of wordpress social media plugins-
Many bloggers believe that the higher the number of downloads of the easy social share buttons the better. People tend to trust the lightweight social media plugin with the highest downloads.
As it might be giving better results than other wordpress social sharing plugins. You can check the number of downloads on the wordpress plugin website.
It is displayed in the description option on the website. One should never add free plugin supports with less than a thousand downloads.
But sometimes new social sharing plugins might not have many downloads. So, sometimes you will have to take a chance and add the wordpress social sharing plugins with fewer downloads. As they might turn out to be useful for your blog.
5) Updates of wordpress social media plugins-
Regular updation of a wordpress plugin by the software developer is important. If a wordpress plugin is not updated in a long time then you must not add it to your blog.
As it might not be completely secure to use. The wordpress plugin website displays the recent day of update in the description option.
So you can check it yourself before adding the wordpress plugin to your website. Always make sure the date of updation is not too old.
6) Compatibility of wordpress social media plugins-
It is very necessary to verify the compatibility of the wordpress plugin before adding it to your website. The wordpress social sharing plugins you will be adding must be compatible with your version of the website.
As incompatible wordpress social sharing plugins might not function on your website. Sometimes they might even crash the website and it will take a long time to fix it.
You can check the version of your wordpress in the extreme right corner of your dashboard. Sometimes free plugin supports don't work for the premium version of the website.
So, you need to make sure the easy social share buttons are compatible with your normal or premium version of wordpress.
Many external free plugin supports are popular but they are not always trustable. Hence you should choose the most suitable social media plugin for your blog. Adding poorly built social feeds plugins might harm the speed, utility, and security of your website.
What are the benefits of social media plugin wp?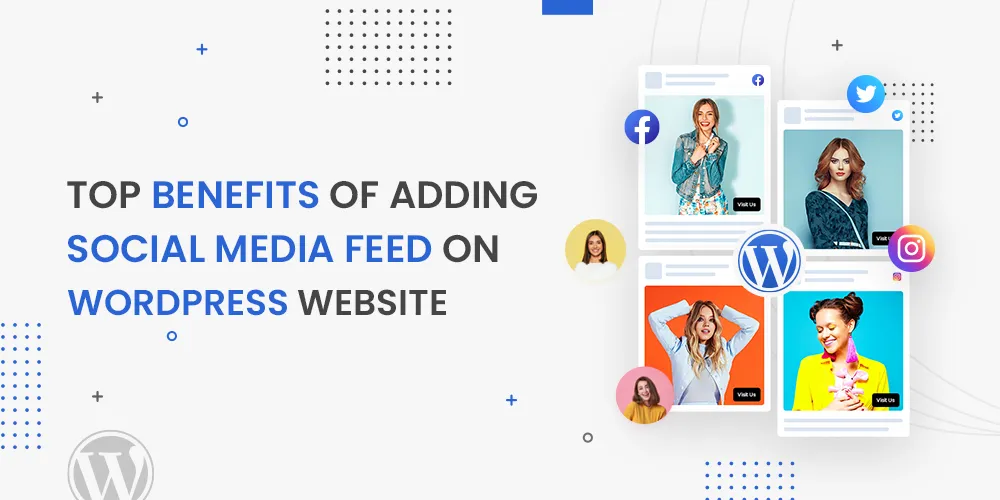 Multiple social media followers and social feeds on various social media sites help to boost your website easily. Social media posts regarding the best wordpress social media will attract the attention of your social media followers towards your blog.
You must add the best wordpress social media and add links to your website to your social feeds on social media sites. This will encourage your viewers from both sides to check out your work.
To understand the latest trends on social media, you can use google analytics integration. So, it will become easier for you to add the best social media plugins.
Including this, social media share buttons have multiple benefits to your website which are listed below. Through these plugins, you can automatically share the links of your instagram feed or display share counts.
1) Attracts audience-
Social sharing buttons help to reach your target audience with the help of social media integration. Social media sharing is the quickest and easiest way to find a huge audience for your website without any paid promotion.
2) Generates engagement-
Social sharing icons can boost engagement on your website as the viewers keep jumping from one link to another. Plugins like the social snap can keep people engaged for a long time as they have multiple options to surf.
3) Creates awareness-
Social sharing is the best way to spread information or promote a brand or a product. If you have the best wordpress social media then many brands are willing to collaborate with you. You can even use your platform to create awareness about your online store or business.
4) Creates competition-
A lot of competition already exists on social media as it helps you to be relevant. Competition is the main reason for growth and improvement.
The best part of social sharing is that it creates competition among people which in turn results in your benefit. The main reason of this competition is fear of missing out on new trends.
The competition also helps to start various trends on social media which help to boost your wordpress website.
5) Improves sales-
Social media and social sharing is currently the best way to market yourself and your business. You can promote your products for free on your social media sites for free and multiple times.
Self-promotion is always more effective and natural compared to a paid one. As people all around the world can see your activity through social sharing, it will increase your product sales.
You can even put discounts on your products for y0ur social media followers to generate more sales.
6) Creative customisation-
These wordpress plugins give you entire freedom of creative customization. So you can customize your social sharing icons according to your convenience. Hence, you can also create the best wordpress social media.
This customization can be completely business related too. As you can customize it according to the theme of your online business.
It also reduces the chances of repetitiveness and helps to generate unique ideas for each website. Social warfare is the best way to add any images while customizing your dashboard.
It allows you to add images of your choice to display your content on social media. After all social media also has its cons but they are comparatively less than its pros.
So, you can try your hand at social sharing without worrying about any major loss. But, you must be very selective about which social media platforms you will be using for the same.
You can add the share buttons of your facebook messenger, instagram feed, old posts, and custom post types that would be beneficial through social snap.
List of top 10 Social Media WordPress Plugins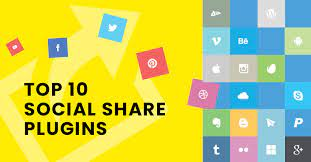 Multiple best social media plugins like the social snap that are mentioned below.
1. Smash Balloon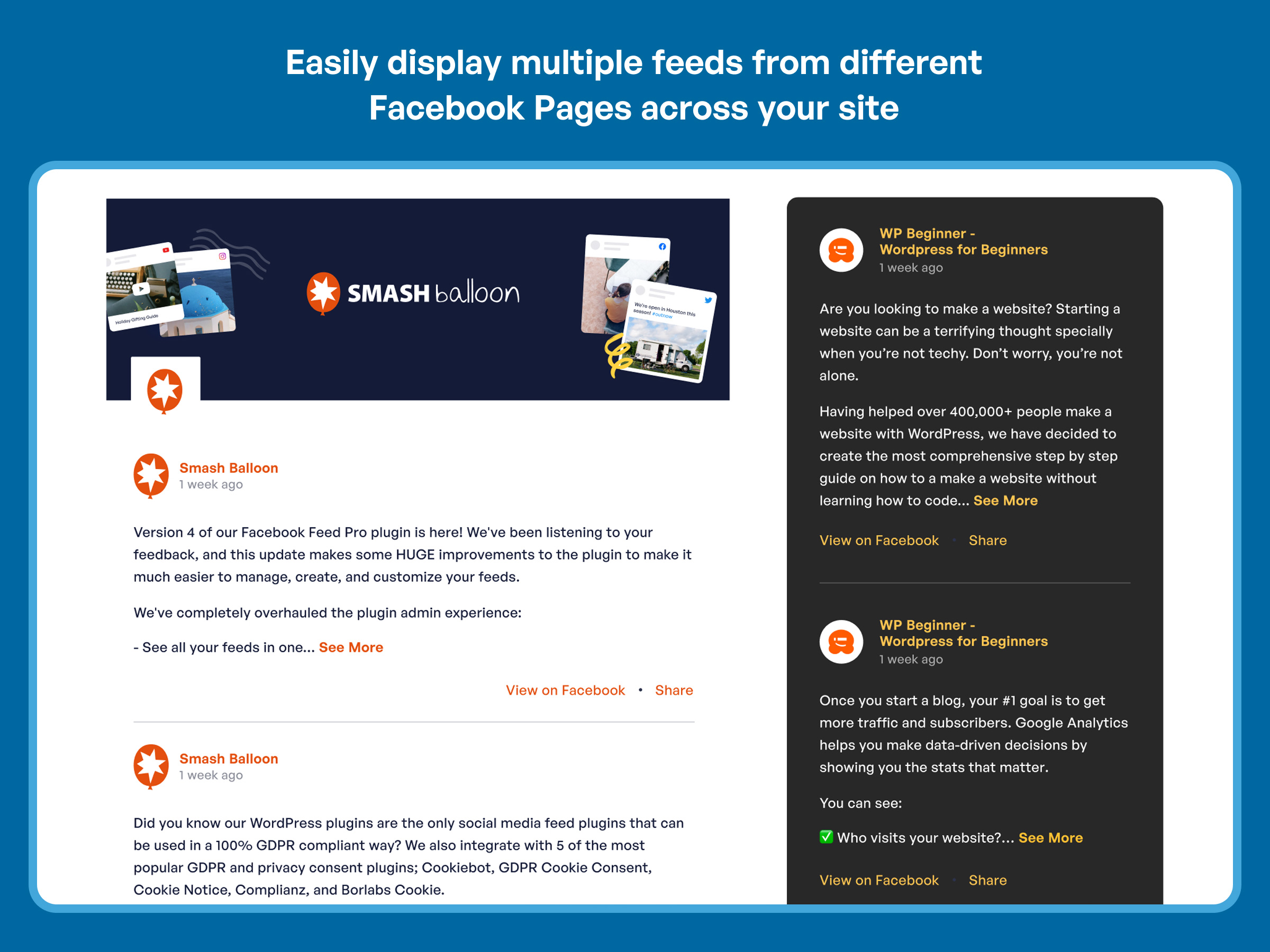 Up until now, smash balloon is considered the best wordpress plugin. This is a huge plugin that consists of multiple small but effective plugins.
This plugin has many unique features including a social wall, instant responsiveness, custom feeds, and much more.
2. Revive Social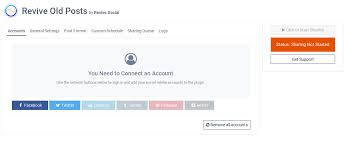 Revive Social is a paid social media plugin that lets you add multiple hashtags to your website which helps your content to stay at the top.
As it is a premium version, you get full control over your social media plugins. So you can customize your posts however you want, including their title, choice of hashtags, etc.
The most unique part of this plugin is that it allows you to schedule the sharing of your old social media posts. So, even your old posts get views from the audience.
3. Spotlight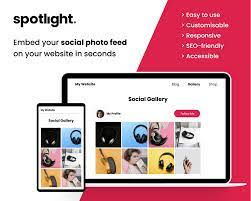 Spotlight entirely deals with the display of your instagram feed on your wordpress website. This is a paid website, so it has multiple customizing options available.
It allows you to easily add various instagram features like live interactive features on your dashboard. You can add links of any specific instagram post with the promote feature.
With the help of this plugin, you can make around 40 customizations related to instagram on your website.
4. Easy Social Share

It is one of the least expensive social media plugins. It offers you the best social media integration compared to other plugins.
This plugin is very compatible and flexible with multiple social networks. Hence, it is a very popular plugin amongst bloggers.
It allows you to choose one or many widgets to place on your wordpress dashboard or floating sidebar.
5. Social Stream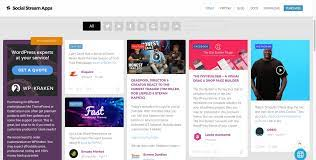 This social media plugin has a collection of all the social media activities in multiple layouts and themes. It does not store your viewers' data at all so it is a very safe plugin.
It is a moderately priced plugin and has the most downloads compared to any other wordpress plugin. All your private information is not exposed to the public and is safe in this plugin.
This plugin works fast even when there is traffic on the website. So your content is shared on time.
6. Monarch by Elegant Themes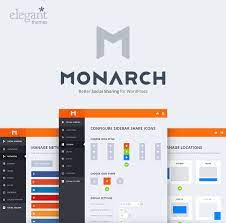 This is a very underrated and unnoticed plugin for wordpress. It gives you around 20 social network options to choose from.
It is an expensive social media plugin but it is worth it as you are offered a huge collection of social sharing icons. And you can add them wherever you want on the entire website.
This plugin also has an image-adding option. So it also works as a social warfare for your website. You don't need to download another plugin to share images.
7. Novashare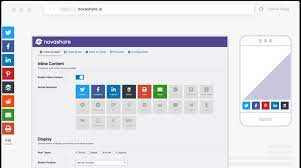 It is a very light and inexpensive wordpress plugin. This plugin is not at all complicated to understand or use.
It specializes in social sharing icons, so you can customize them using multiple features, themes, and designs.
Even after adding social sharing icons from multiple social networks, it does not lag or crash due to more traffic. It can also display share counts.
8. Sumo Share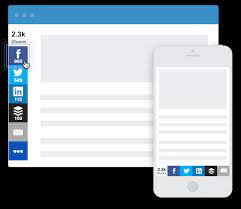 This is a premium version plugin and is completely related to the e-commerce and business field on wordpress.
It is a very useful social media plugin for online business owners. You can promote your brand and products with the help of this plugin.
Sumo share is a highly responsive and interactive plugin and it displays social media icons with high views on the top.
9. Jetpack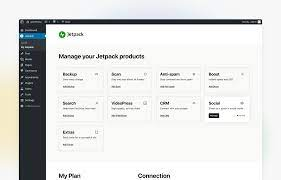 Jetpack is a free-to-use and popular social media plugin. It is easily available on wordpress and you just need to download it.
This plugin offers very professional social media sharing buttons and it offers multiple services to its users.
10. Grow Social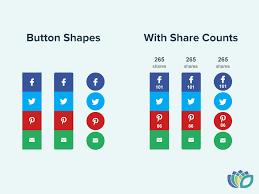 It is a very smooth and convenient social media plugin that is mainly used to increase engagement on your website.
This website was known as the social pug and has one of the best social media integration that complements your type of content.
You can place your social share buttons wherever you want with the help of this wordpress plugin. It is also a free wordpress plugin.
11. Shared Counts

Shared counts plugin is dedicated to displaying the number of shares made of your website on different social media platforms.
This plugin can be used very easily and you don't need to be experienced to use it. It allows you to customize everything related to social media.
12. Nextend Social Login

Nextend social login is the most downloaded social media plugin. It allows you to directly log into your multiple social media accounts from the wordpress website itself.
It is available in two different versions, free and premium. The features of both these features slightly differ from one another.
It is highly customizable and allows you to use your profile pictures from other social media accounts as your profile picture for wordpress.
Which are the best Social Media Plugins for WordPress?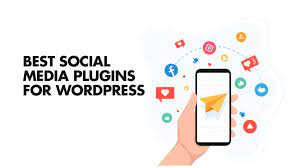 There are two types of social sharing icons, a premium version, and a free version. You can use them to display all the activities of your social media like share counts and instagram feed.
Both versions are available on wordpress but the adding process is completely different. As free versions can be quickly added while premium versions might require some time.
Free version-
These versions are easily available on wordpress to add to your dashboard. You don't need to pay any kind of money for them.
Free versions are widely used and recommended by website owners around the world and have resulted in being very beneficial.
Premium version-
This type of version is a paid version of the worpdress plugins. One has to buy a subscription or pay a definite amount of money to add them to their dashboard.
Premium versions are also very helpful when it comes to increasing engagement on your website. Though they can be expensive and might not always give you the best results.
One can use any of the versions as both can be useful in a way. Only premium versions don't need to be better necessarily.
Even free versions of the plugins can help you to reach your target as many people have rated them highly till now.
Though you must never add multiple plugins for wordpress as it might create more traffic. If more traffic is created then there is a possibility of your website lagging or crashing.
Conclusion
Simple user interface deals with the display of your computer screen. So, wordpress plugins can be considered a type of simple user interface as it includes the appearance of your wordpress dashboard in a simple form.
Wordpress plugins are very simple to use and turn out be to very useful once you add them to your website. Convenience is the best perk of these plugins.
Plugins help you to put a memorable impression on your visitors. It also helps you to keep up with your viewers' interests.
Hence, website owners should start using plugins to create engagement and reach their target audience on wordpress.


FAQ's
What is a Social Media Plugin in WordPress?
A Social Media Plugin in WordPress is a tool that allows you to display your social media profiles and content on your website. This can include things like social media icons, share buttons, or live feeds.
What are some popular Social Media Plugins for WordPress?
Some popular Social Media Plugins for WordPress include Social Icons Widget by WPZoom, Simple Social Icons, and Social Warfare.
How can a Social Media Plugin help my website?
A Social Media Plugin can help you to increase your social media following, encourage social sharing of your content, and improve your overall online presence.
How can I customize my Social Media Plugin?
Most Social Media Plugins offer a variety of customization options, including different icon styles, sizes, and colors. You can also choose which social media profiles to display and where to position them on your site.
Discover Other WordPress Plugins to Boost Your Marketing Strategy
Influence. Engage.
Convert
Boost your website conversions with social proof and FOMO marketing strategy
Try For Free