Want to do Social Proof Marketing for your website? If you already have a website, but no sales. If you have SEO content but no leads. If you have an amazing product but no trusted customer base. Then, IT'S TIME!
Time for you to invest some moolah into social proofing your website. Amazon, Netflix, Dominos, IMDB, and many more successful A-lister brands today use FOMO & social proof strategies for generating leads and better results.
Why Should You Add Social Proof Marketing?
Smart marketers understand the importance of social proof as a marketing tool to ease-out customers' worries and create the credibility of the brand to build a loyal customer base.
Statistics say that as an informed audience, over 70% of Americans said that they look at product reviews before making a purchase. This fact solely states the importance of social proof to build the trust and credibility of the brand.
Types Of Social Proof Tools At Your Bay!
Yeah, the understanding of studying the importance of social proof doesn't just end with what's & why's until and unless you are unaware of the tools that can help you gain the boost in the industry.
WiserNotify enables you to implement social proof notifications to website widgets the way you want.
Social Proof Notifications
These smart nudges are not just an easy & simple way to lure the attention of your target audience while creating FOMO and building an urgency to purchase your products but it also helps in building credibility with real-time notifications.
Types of Social Proof Notifications
1. Show Live & Recent Activities
What's better than showing the audience real-time data on other people's actions to influence their decision positively? You can do that in various ways. It is the best type of social proof notification.

2. Live Visitor Notification
This shows the number of customers or visitors who are online in real time.

3. Conversion Notification
This nudge tool shows the action taken by real people in real-time on the website.

Related: 50+ real examples of social proof
4. Purchase Notifications
Next time when you are shopping online and you see a notification "Krystal just made a purchase" – Yes! That's a purchase notification. It is one type of social proof notification. This tool shows the real-time purchases made on the website.

5. Counter Notifications
Show the number that creates FOMO & urgency. As well as also establish trust.  When a customer reads the nudge '400 customers purchased the product & offer is going to end soon.', it creates a sense of urgency for the audience to take positive action and hence leads to conversion. Sometimes numbers or statistics data are best than other types of social proof.

6. Real-time review & recommendation
Statistics say that as an informed audience, more than 70% of the audience looks at product reviews before making a purchase. Hence, Review notification helps in increasing reach and conversion by building trust at the same time. These types of social proof notifications are more trustable than others.

7. Eye-catching Widgets
Other than social proof notifications, one way that influences the audience to make a positive decision is widgets. Eye-catching and informative, these widgets lure the audience to stay on the website and take action – be it make a purchase, subscribe or order a plan! It is the best type of social proof.
Types of Widgets
Announcements
These imposing widgets used to make an announcement never go missing out of the visitor's sight and hence they are used to make important announcements to create FOMO such as discounts & offers.

CTA Widgets
Best for funneling traffic from the homepage to popular areas of the digital workplace such as social media links, sale timers, and video popups. It is an easy and quick way to direct users to where they need to go. Use this best type of social proof to funneling traffic from one page to another.

Social Feed Widgets
These widgets allow real-time customers to share their ideas, views and reviews about your offering on the website which results in new traffic and improves the website's ranking on search engines.
These types of social proof are based on social media, you can use any type of social media content here and from any type of social media platform. Use views, posts, images, and videos from Facebook, Instagram, Twitter, etc.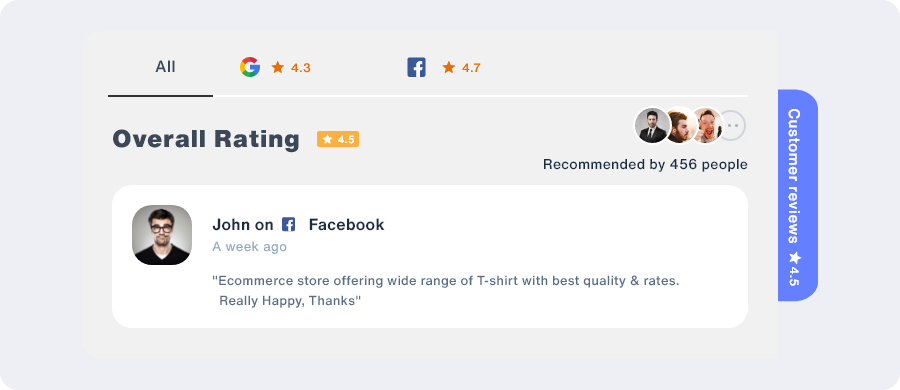 Real-life Examples
Social proof marketing is no more a new concept. Every brand, every agency, and every business time and again proves the benefit of FOMO and social-proof marketing.
With an in-depth understanding, below are a few real-life examples of brands that adopted social proof marketing and created a successful conversion rate and loyal customer base worldwide.
Ebay
Through an in-line social proof notification, Ebay lets the audience know the numbe
r of products available. This helps Ebay create FOMO resulting in an increased conversion rate.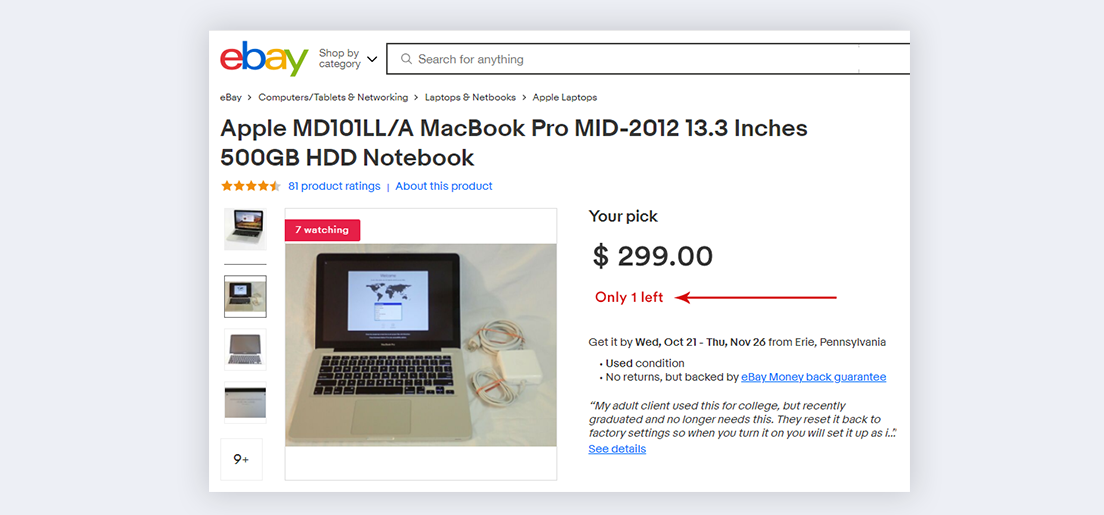 HubSpot
Hubspot uses social proof in subscribing popups to encourage marketers to join their email list by showing the number of existing subscribers.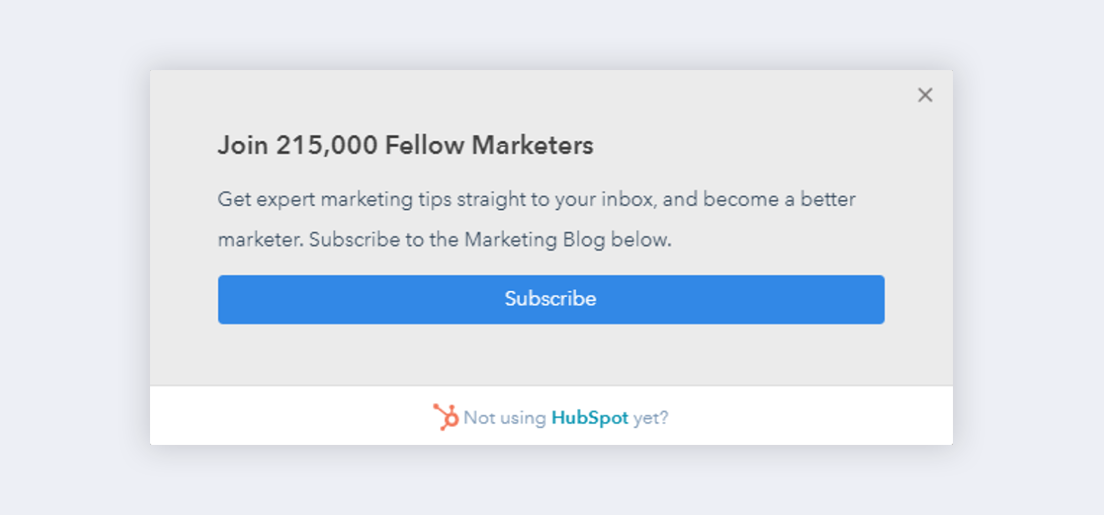 HootSuite
Tech products like HootSuite use Facebook likes using social media plugins that show how many likes & fan following they have.

McDonald
For years, McDonald's has been successfully using this conversion boost tactic by showing the number of people they have served which helped them in building trust in the customers.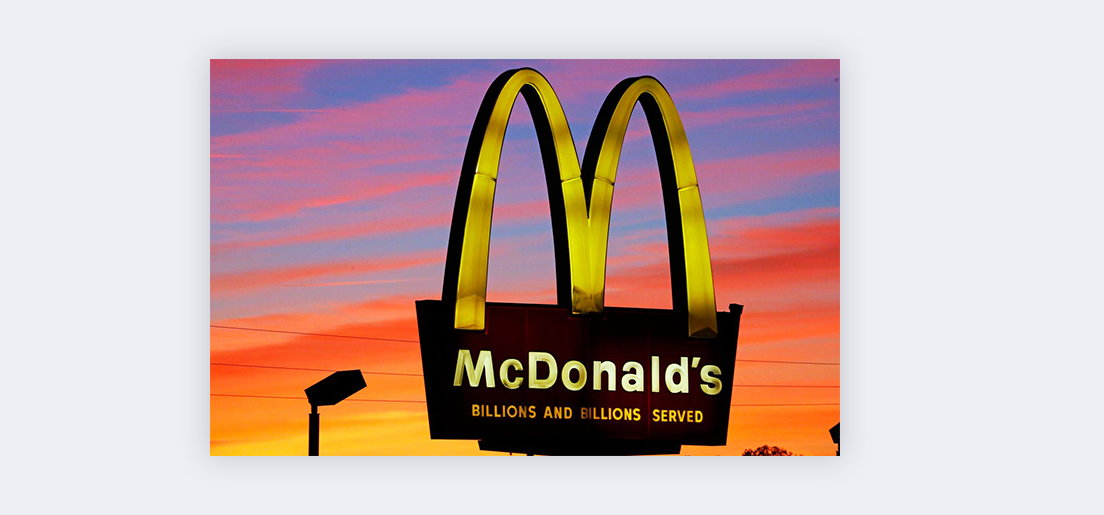 Conclusion
Social proof is one of the best marketing weapons but it is important to analyze, understand, and strategize the plan so that you can reap the best benefits for your brand or your customer.
Familiarize yourself with the customers and target market and choose wisely the best form of social proof according to your requirements. It's time you re-invent and revolutionizes your marketing strategies and connects with loyal customers who stay with you longer than you can ever imagine!